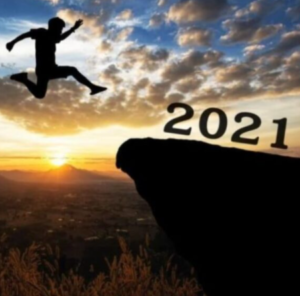 Repair. Renew. Rejoice! There's still time to make New Year's resolutions, so why not make some home improvement ones? Your home is a big asset and a place where treasured beautiful Tahoe memories are made. Improving your home enhances your lifestyle, making your space more comfortable, efficient, and better suited to your needs. Simple home upgrades can also boost your resale value and make your home more appealing to buyers. Before starting major renovations, do some research to make sure you are investing in a project with a good return. Careful planning will ensure the project runs smoothly with minimal disruption to your life.
Upgrade Your Kitchen. Most people spend a lot of time in the kitchen, so it is well worth it to prioritize making it nicer. This may not be the year for a major remodel, but there are other ways to modernize. Budget-friendly backsplash tiles can do a lot for your look, for not a lot of money. Replace old flooring with a more on-trend material, such as wood or stone. If you can afford it, install new cabinets, or replace countertops with an attractive new material. Finally, replacing appliances with new energy-efficient models will boost your overall appeal—and cut your energy bills!
Remodel a Bathroom. If you make a New Year's resolution to invest in a full bathroom remodel, you will be modernizing your home, making it more comfortable, increasing your property value, and making your house way more attractive to buyers when it comes time to sell. Okay, so there's plenty of incentive, but a full bathroom remodel can be a large investment. So, if you do not have the money now, you can still upgrade by giving your bathroom a deep cleaning, and then adding new plumbing fixtures, towel racks, hardware, and other bathroom accessories, and finishing it off with a fresh set of quality towels.
Update Your Décor. Design trends change, so how you decorated your beautiful Tahoe home when you first moved in may look outdated now. By simply incorporating a few current design ideas, your home can become fresh and up-to-date. It's also smart to check out the latest home décor trends when moving into a home you've just purchased. Why follow a look that doesn't personally appeal to you?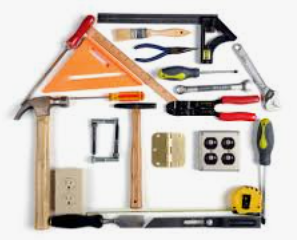 Improve What You've Overlooked. Resolutions are often times of reflection and fixing flaws that we too often ignore.
Resolve to:
Examine your foundation. Look for openings that let in moisture and pests. Caulk concrete cracks immediately.
Check the furnace filter every month. Hold it up to the light and if you can't see through it clearly, change it.
Test the water. Check for harmful materials. Order a test kit or call a professional.
Clean forgotten areas. Dryer vents, refrigerator coils, air conditioners, showerheads, and the dishwasher.
Check smoke and carbon monoxide (CO) detectors. Test monthly and replace batteries annually. CO detectors should be replaced every 5-7 years.
Block drafts. Find leaky doors and windows and seal them. Consider draft stoppers on doors, windows, and fireplaces.
Ditch the junk. Whether it's a junk drawer or a whole room, go through it, keep what you need, organize it, and ditch the rest.
The Beautiful Tahoe Real Estate Group has a New Year wish for you, too. We hope your life here in this small, beautiful Tahoe mountain town is full of JOY, Vitality, and Peace. We value you and your friendship and support! Happy New Year!