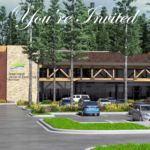 Barton Health, beautiful Tahoe's Hospital will be offering tours during its open house event at the new Robert Maloff Center, located at 2170 B South Ave. in South Lake Tahoe, from 9:00 a.m. – 12:00 p.m. Saturday, September 22, 2018. The 26,000 square foot state-of-the-art medical facility houses the Barton Center for Orthopedics & Wellness, which combines orthopedics, rehabilitation, performance-based training programs and overall wellness therapies for the community under one roof. Open house attendees will learn how this new health care model coordinates proactive services and programs that benefit the entire person, not just treat illness or injury. RSVPs are not necessary for the open house event.
Made possible by a $10 million donation from the "Angel of Tahoe" Lisa Maloff, the Barton Center for Orthopedics & Wellness inside the Robert Maloff Center is designed to improve the health of the community. It combines and coordinates traditional orthopedic medical care with integrative medicine and wellness treatments such as acupuncture, mindfulness classes, nutrition counseling, as well as personalized rehabilitation and group performance classes. This proactive approach not only gets the patient moving again but back to their active lifestyle – whether competing in Olympic trials or day hiking with grandchildren.
The Center is different from a gym or health club. Barton Performance by ALTIS integrates medical involvement with Barton Health's high-level orthopedics and rehabilitation programs; providing clients with personalized programs that help the individual enjoy their favorite activities. While offering multiple services for the entire community, the Barton Center for Orthopedics & Wellness is also a certified U.S. Ski & Snowboard Center of Excellence. This designation represents advanced credibility for elite and Olympic athlete training in the snow sports arena, attracting local competitors such as Kyle Smaine, Lila Lapanja, and Travis Ganong.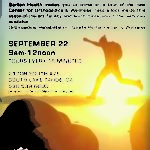 Barton Health's orthopedic physicians are well-known in the beautiful Tahoe area and around the world, as these doctors help residents keep up with mountain activities as well as providing medical care for the U.S. Ski Team. Barton has a deep history with providing orthopedic care for Olympians, going back to the 1960s with Dr. Paul Fry launching the first orthopedic treatment practice after the Winter Games at Squaw Valley. The Fry family donated $1 million for the installation of hot, cold and SwimEx performance and fitness pools at the Barton Center for Orthopedics & Wellness to carry on his legacy.
To learn more about services offered at the Barton Center for Orthopedics & Wellness, visit bartonorthopedicsandwellness.com