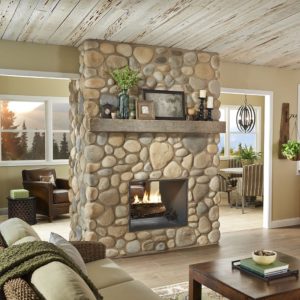 As fireplaces bring a luxurious feel to a beautiful Tahoe home, they often appear on a homebuyer's wish list. They can also increase a home's value. The National Association of Realtors conducted a survey of homeowners' desire for a fireplace. Participants listed fireplaces as one of their most sought-after features, with 40 percent stating that they would pay extra if the home had one. Likewise, the National Center for Real Estate Research discovered in its study that "fireplaces have a strong, positive effect on selling price with each fireplace adding about 12 percent."
Our real estate agents revealed a similar sentiment. Most agreed that a fireplace does indeed increase a home's value. Almost 70 percent of the agents say they see some kind of value increase if a home contains a fireplace. When asked about which kinds of fireplaces homebuyers preferred, the majority say gas-burning fireplaces. Wood-burning came in a close second, followed by electric.
For centuries, indoor fireplaces served as the centerpiece of homes, but recent trends in homebuilding indicate the growing prevalence of outdoor fireplaces, especially in luxury homes. The National Association of Home Builders recognizes this growing trend, noting that an outdoor fireplace can increase a home's value by an average of $3,500. Who doesn't love the idea of spending a summer evening in the backyard, cozied up in front of a roaring fire, swapping stories with friends?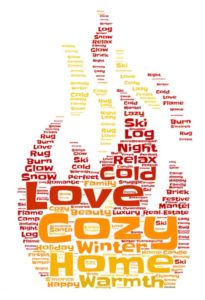 We decided to ask the real estate agents that we surveyed how outdoor fireplaces trend in regard to increasing home values. Nearly 80 percent say both indoor and outdoor fireplaces increase a home's value by anywhere from $1,000 to $5,000. They also say that when it comes to beautiful Tahoe luxury homes, outdoor fireplaces count as a must-have.