With many people working from home for the last two years the DIY project urge came out in full force. After all, when Zoom meetings seemed temporary how bad was it that your backdrop was the messy guest bedroom. But, now work-from-home is looking more like a way of life, which requires a dedicated space.
Home offices are predicted to be the number one candidate for a makeover in 2022. People will want to create a defined space between work and home life complete with all the tools they need. Expect the spaces to be focused on the task at hand and minimize distractions. In other words, that corner of your great room isn't going to be ideal.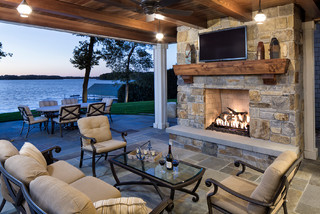 Enhanced outdoor spaces
With all that time at home, people want to maximize their living space. What better way to add on than stepping up the game in your patios? To make the space usable year-round expect outdoor fireplaces and gas fire pits to warm cooler evenings and a splash of added technology. Watch the big game from your backyard flat screen. The lines will blur between indoor and outdoor living spaces.
From the color to the consciousness, green is having its moment in more ways than one. Almost every major paint company chose a variation of green for the 2022 color. Homeowners are into paint renovations that bring the tranquil shade into any space and searching for ways to lower their carbon footprint in home renovations through reclaimed materials. With this move toward all things natural, expect to see more tactile materials in homes including earthy textures and natural elements like wood and stone.
Doing more with less
Homeowners are looking for more flexible spaces and with the need for more defined home offices, we might see the dedicated guestroom go through a transformation. A murphy bed easily makes that space stylishly perform double duties.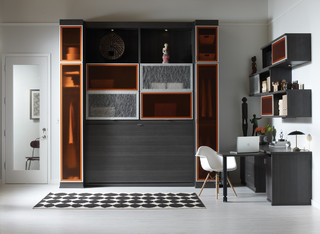 Outfitting for the future
From specialized power outlets like the Ultra-Fast Plus Power Delivery with USB-C to charging your electric car, homes are going to start to renovate for their future power needs.