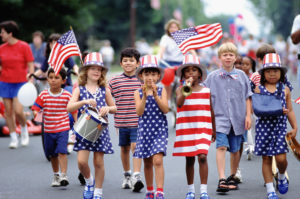 Come on out and enjoy some beautiful Tahoe small town fun with our well-loved 4th of July parade! The annual July 4 parade presented by the City of South Lake Tahoe returns this year and we can hardly wait!
The parade starts at 10 a.m. and heads from Ski Run Boulevard to Al Tahoe Boulevard where it will conclude at Bijou Community Park. This year, the parade will be followed by a "Food Truck Park" in Bijou Park from 11 a.m.-1 p.m.
"Come out and enjoy some good food and sweet treats with a portion of the proceeds going to the American Legion," the city states. "We'll have a wide variety of food and drink available! Something for everyone."
Walking or biking is encouraged. Those driving to the event should park at Lake Tahoe Community College.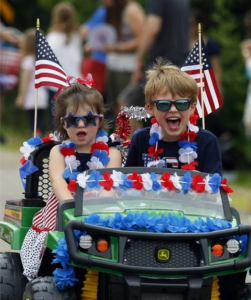 The city recommends the following viewing locations: South Lake Tahoe Library; Lakeview Commons; South Tahoe Middle School; Rite Aid parking lot; and Lake Tahoe Unified School District's bus garage.