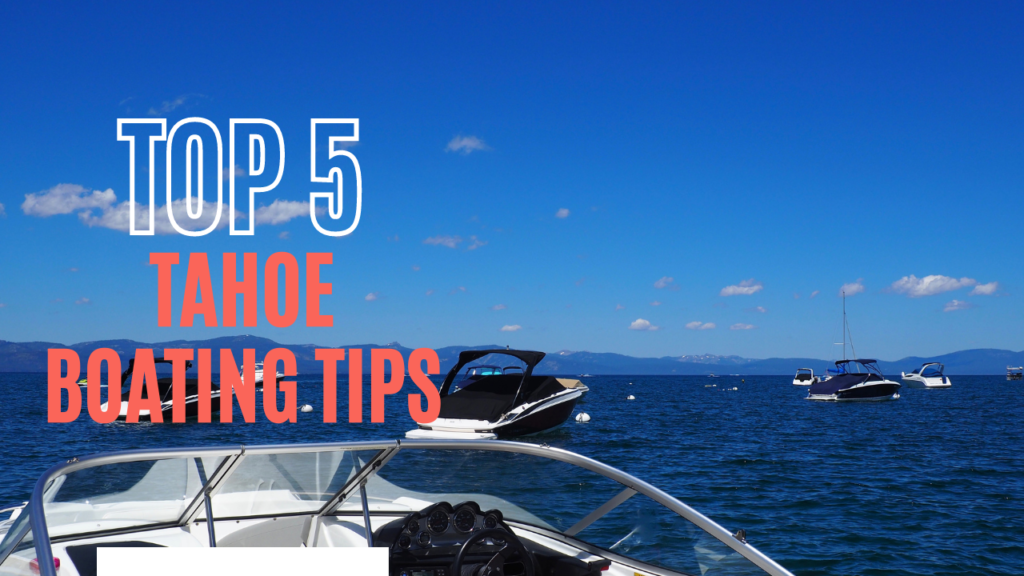 Cruising the big blue waters of Lake Tahoe is one of summer's great pleasures. We have some of the top tips to enjoy the "lake of the sky" safely and responsibly.
1. Boat inspections. Tahoe is battling a myriad of invasive species from plant to animal varieties, and they hitch rides on motorized and non-motorized watercraft like boats, paddleboards, kayaks, etc. Boat inspections are mandatory for motorized watercraft and you can schedule your inspection online. Inspections aren't required for non-trailered and non-motorized watercraft but they can still bring in aquatic invasive species to pristine waters in the Lake Tahoe Basin. For example, if you are coming from Lake Mead or Havasu, a free inspection and decontamination would help alleviate the risk of introducing Quagga or Zebra mussels into regional waters. For pristine waters that have no invasive species, such as Echo Lakes, Angora, and Fallen Leaf lakes, even Lake Tahoe is considered a threat from the Eurasian watermilfoil, curlyleaf pondweed, and Asian clams currently found there. Decontaminations prior to using non-motorized watercraft in pristine waters help keep them pristine, and, as always, are prioritized and free at watercraft inspection stations. If your non-motorized watercraft is covered in water or mud, or is just dirty, you may be asked by recreation officials to go to an inspection station and get a decontamination. If the watercraft is not coming from a high-risk waterbody and is completely Cleaned, Drained and Dry, you can launch wherever you like in Lake Tahoe. For more information go to https://tahoeboatinspections.com/
2. Lake Tahoe is cold, be prepared. Cold water shock is often cited in drownings at Lake Tahoe. Swim smart, and swim safe by knowing the signs and symptoms, and always wear a life vest.
3. Paddling "72 Miles of Pure Liquid Fun," the Lake Tahoe Water Trail is a one-stop planning resource for paddling on Lake Tahoe. Learn the ins and outs of weather considerations, where to launch, distances, and route planning tips at https://laketahoewatertrail.org/
4. Always check the weather and wind conditions. Sudden high gusting winds that can capsize small craft may occur at any time, without warning. When a long, dark wind line appears on the water, it is best to head toward a sheltering harbor immediately. Listen to the National Weather Service radio broadcast before heading out on the lake 775-673-8130. Be aware of small craft weather advisories.
5. Tahoe's No-Wake Zones. The no-wake zone extends 600 feet out from the shore around the entire lake. The speed limit in a no-wake zone is 5 mph. The no-wake zone is important to prevent damage to the lake's docks, the boats tied up at the docks, and to protect the shoreline and wildlife.
And finally, pack it in and pack it out. Lake Tahoe is a national treasure and we need everyone's help to keep it that way. www.beautifultahoe.com