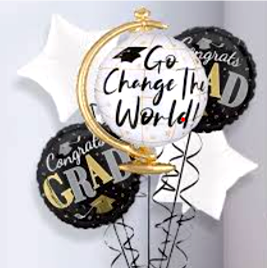 Congratulations to our beautiful Tahoe graduating classes! This will be one for the books!
Our extraordinary South Lake Tahoe graduates will have "an extraordinary graduation," said Carline Sinkler, STHS Principle.
"Imagine a car with the graduate and family inside, the car is decorated and it begins to drive up US50 via Echo Summit, making a left turn onto Sierra-at-Tahoe Road and making the drive up the hill. The cars will then be directed by staff to where the graduate will exit the vehicle, and walk down the plaza as their family drives to the top of the Easy Rider Lift.
The student will board the ski lift, one at a time for a ride up the hill. At the top, they will get off the lift and walk to a special overlook of Pyramid Peak with local dignitaries. Photographers will be there to capture the special moment. The family will be watching from their car and then pick up their graduate.
"This is a memorable and symbolic experience," said Ms. Sinkler. And we could not agree more! Sierra-at-Tahoe has been home to these young adults their entire lives. How very fitting to celebrate this achievement on the mountain! Refer to the chart below for details and viewing information! We are so proud of you!