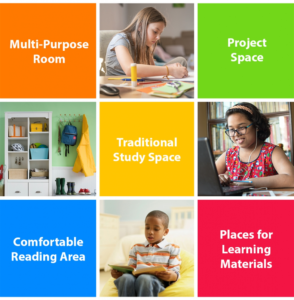 The National Education Association (NEA) stresses that students at home need to have spaces specifically devoted to conducting their schoolwork.
With remote learning sweeping the nation this academic year, organized spaces with enough room for kids to learn effectively are high on buyer wish lists. Consider these options for your next beautiful Tahoe home:
Multi-Purpose Room
Project Space
Traditional Study Space
Comfortable Reading Area
Places for Learning Materials
Let's connect today so you can find a beautiful Tahoe home where your kids feel confident and comfortable too.