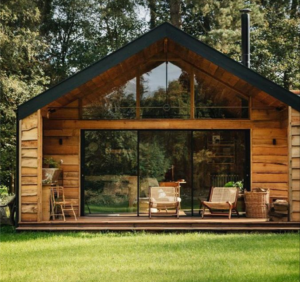 Downsizing your life into a smaller space can seem daunting. Let's face it, though, there are a lot of small-ish homes and cabins in beautiful Tahoe that are still affordable. Perhaps if we put on our "vision" glasses and take a magical look at these, we can see the "BIGGER" value!
First, though, the reason for your choice to go smaller… Has your family moved out? Did your needs change? Are you looking for a moderate investment in a second home? Maybe you simply have a new outlook on life and hope to simplify. Whatever prompted your decision – shopping for a smaller place can be a challenge. Will your life FIT there? Where will you put the kayaks? The office? That huge sectional?
We can help you through these scenarios. Typically we find that downsizers are starting a newer phase in their lives. It helps to try and picture that life – Homes that are small on space don't have to be small on STYLE! The older the home is, the more options for updating. Here are a few suggestions to walk in with:
Think about some great big (and energy efficient) windows. BOOM! One in the living or dining area and one in the Master… what a difference that would make! In a big house this could be quite pricey, but no so much, here! (Also – HUGE added value)
Bright or bold color will bounce life into a small space like nobody's business, energizing the area instantly.
Laminate floors. Fresh. Clean. Easy to maintain. Bright. Current.
These three updates alone will make that new space your own – a place you CAN live and feel like you are living LARGE! And the very best part of a smaller house is the smaller price tag… both for the beautiful Tahoe property itself and for the changes you make to it. Before you give up on the idea of downsizing, put on those magical glasses and take a second look. This is where your next chapter could begin!
Let's talk about it!