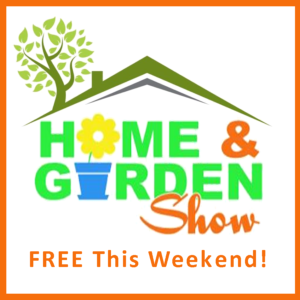 The Lake Tahoe Home and Garden Show will be held on Friday, April 26th, from 4-7:30 pm, and Saturday, April 27th, from 10-4 pm. Admission is FREE, door prizes will be given away every 15-20 minutes, and we will be in the Multi-Purpose Room at South Tahoe Middle School.
This is a chance for you to:
Get gardening advice and buy some amazing bulbs and plants for your beautiful Tahoe home
Talk to experts about solar installations, fencing, bathroom remodeling, roofing, decks, etc.
Get phone scam and safety info from the South Lake Tahoe Police Department
Talk to the El Dorado County Sheriff's Department about STAR, Search and Rescue, and maybe see the UAV
Get fire safety tips from the South Lake Tahoe Fire Department and STAT
Pick up a book from a local author, buy some hand made jewelry, clothing, or other personal care items
See the latest kitchenware and cutlery
Eat some amazing barbecue at Chicken in a Barrel or sip on a smoothie from Jamba Juice
Find unique beautiful Tahoe home decor and see our amazing local art student offerings
Talk to experts about humane bear defense and invisible barriers for your dog
Find resources for community health needs from the South Lake Tahoe Cancer League and other non-profits
…and more!
South Lake Tahoe Middle School
2940 Lake Tahoe Blvd.
South Lake Tahoe, CA 96150