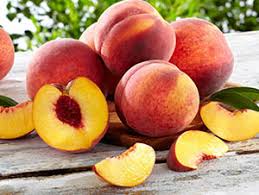 What could be a more perfect ending to a beautiful Tahoe summertime meal than an easy peach cobbler? Savor the flavors of summer with sliced fresh peaches cooking away with butter and spices. The topping can be made from pantry ingredients you have on hand and peaches can easily be substituted with any fruit you have depending on the time of year. The tang of the lemon juice paired with the sweetness of the peaches is perfectly balanced with the crisp topping. Want to make dessert even better? Add fresh whipped cream or cold vanilla ice cream truly makes it perfect. You can call and thank us!!
Ingredients
½ cup unsalted butter
1 cup all-purpose flour
2 cups sugar, divided
1 tablespoon baking powder
Pinch of salt
1 cup milk
4 cups fresh peach slices
1 tablespoon lemon juice
Ground cinnamon or nutmeg (optional)
Directions
Step 1
Melt butter in a 13- x 9-inch baking dish.
Step 2
Combine flour, 1 cup sugar, baking powder, and salt; add milk, stirring just until dry ingredients are moistened. Pour batter over butter (do not stir).
Step 3
Bring remaining 1 cup sugar, peach slices, and lemon juice to a boil over high heat, stirring constantly; pour over batter (do not stir). Sprinkle with cinnamon, if desired.
Step 4
Bake at 375° for 40 to 45 minutes or until golden brown. Serve cobbler warm or cool.
((big smiles all around!))