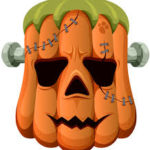 Trick or Treat in beautiful Tahoe at a safe, fun environment at the 16th annual Treat Street on Wednesday, October 31, 2018, at the Lake Tahoe Community College where local businesses and non-profits hand out candy to children in a safe, controlled environment. Thousands of children have attended, decked out as superheroes, princesses, magicians, and monsters.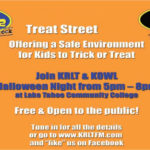 This year's event will again be held from 5-8 p.m. at the Lake Tahoe Community College. Volunteers will be passing out candy, serving hot cocoa, pizza, cotton candy, popcorn and smores in and around the haunted house.
Indoor trick or treating, games, music, a mad scientist laboratory, spooky stories, a fortuneteller, and more surprises.
The free event is sponsored by KRLT 93-9 & The KOWL 1490